Participant Expectations
It is an honor to be a part of this program and thus participants are expected to be responsible leaders who project a positive image of themselves, KALP, their communities, and agriculture.  All participants are expected to: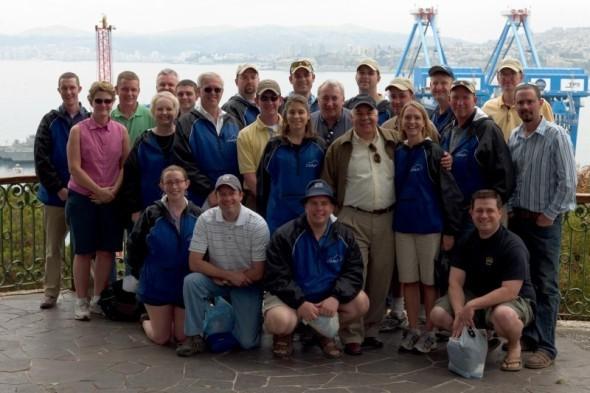 Agree to mandatory attendance for all seminars, trips, and program activities;
Be punctual for all seminars and activities;
Be committed to learning and personal growth;
Be courteous and respectful to class members, speakers, tour guides, vendors, staff, donors, guests, alumni, and program directors;
Interact with all class members and participate in program activities such as assignments, presentations, and discussion sessions;
Respectfully listen to and interact with speakers, class members, and staff with differing ideas, beliefs and value systems;
Actively participate in alumni activities following graduation;
Facilitate seminar sessions upon request by the program directors;
Grant permission for use of name, photo, and description of farming/business operation for press releases and other program promotional materials;
Adhere to any additional expectations dictated by program directors.
Code of Conduct
The following items will be reviewed and discussed by the class during the first seminar. Facilitators are expected to assist the directors in addressing any of the following issues or other issues that affect the success/reputation of the program.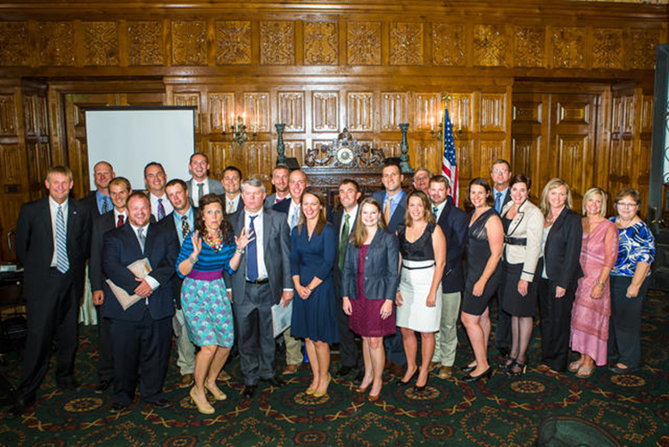 Attendance Policy – Attendance is mandatory for all seminars and study tours. This is a commitment of approximately 50 days over a 24 month period. Participants agree to arrive on time and stay until the end. Participants are expected to stay overnight at the seminar hotel locations. All of you have businesses and families that are important. You, your families, and your employers have agreed to the sacrifices of time and travel associated with KALP. In turn, the donors, investors, speakers, and hosts of the seminars have invested in providing you high quality leadership development opportunities. While circumstances may arise that prevent your attendance, there are no excused absences. As developing leaders, you are the ones who will have to prioritize and balance your commitments to your families, your businesses, your KALP peers, and our investors. Participants are expected to notify the directors prior to the seminar of any anticipated absences, late arrivals or early departures. Participants WILL be held liable for any hotel/food expenses associated with their absence. Participants who miss more than one seminar may forfeit travel seminar opportunities and may be dismissed from the program without a participant fee refund.
Alcohol & Tobacco Products Policy - As leaders and program participants you are representing your state, your industry, and the Kentucky Agricultural Leadership Program. Consequently, use of tobacco and consumption of alcohol during KALP events is prohibited. After hours, we ask that you act responsibly. Participants are expected to abide by any and all local regulations.  We ask that you choose to be respectful to hosts, guests, and fellow class members in your consumption of these products.
Electronic Devices - All electronic communication devices are to be stowed out of sight and out of hearing during formal seminar sessions and study tour presentations. Laptops/tablets may be used only for program activities during seminar sessions.  Participants are free to use their electronics during breaks.